Green Tourism Business Scheme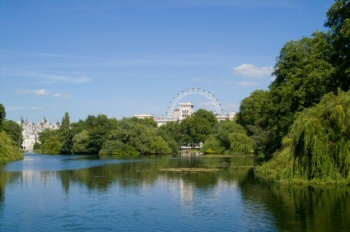 The Green Tourism Business Scheme is an outgrowth of an understanding the government of the United Kingdom has that sustainability is not a "trend" that is going anywhere. The scheme has led to the development of a number of very popular green tourism initiatives including Green Tourism for London. Green Tourism for London is a business development model that is being pursued by the government of the United Kingdom. The aim of Green Tourism for London is to promote the development of environmentally friendly tourism options and to enhance buildings to meet tightening green standards. It is one of many programmes that have grown out of the Green Tourism Business Scheme.
History
The Green Tourism Business Scheme originally came into being as a partnership between the UK government and the tourism group Visit Scotland. Conservation and environmental stewardship are important issues throughout Scotland. It became very obvious very quickly that the United Kingdom was not moving fast enough to embrace the shift toward more environmentally sustainable tourism. Sustainability and stewardship are not passing fancies that are going to be moving out of favour any time soon. It was important for the long-term viability of the tourism industry in the United Kingdom that measures were put in place to bring green tourism to the forefront of the national consciousness.
The scheme has been in place since 1997 and has quickly become the most widely-respected green business initiatives in the world. It is also the largest programme in the world designed to promote green business development. There are more than 2300 members taking part in the scheme and that number is constantly growing with every year. All of these members have been vetted by a qualified assessor that takes a great many sustainable criteria into account when deciding upon who will be certified. There are a few basic criteria to keep in mind when applying to become a member of the Green Tourism Business Scheme.
Criteria for Membership
There are more than 150 individual criteria for membership in the Green Tourism Business Scheme. The purpose of the criteria is not to place a "one size fits all" shroud over the scheme. In fact, it is a very flexible set of definitions that are meant to compensate for the uniqueness of all businesses in the United Kingdom. There are ten major areas of focus.
Compulsory
This area refers mostly to the compliance of a prospective member to legislation regarding sustainability. It also takes into account the level of commitment shown to the progression of that legislation.
Management/Marketing
This looks at how well managers incorporate sustainability and green tourism into their corporate culture.
Social Involvement
It is important for prospective members to be actively communicating with the community about measures being undertaken to promote green tourism.
Purchasing
This focuses on the types of goods and services purchased by a prospective member. It looks for recycled paper products and sustainably sourced goods by reputable companies.
Water
This area focuses on the extent to which water conservation measures are incorporated into the business.
Waste
Businesses that promote the "recycle/reduce/reuse" mentality are looked upon highly here.
Energy
It is important that all members take on energy conservation measures. This can be anything from purchasing efficient appliances to using efficient lighting components.
Transport
This looks at the amount of effort the business puts into encouraging staff and clients to use sustainable transportation methods like walking, biking, and using public transport.
Innovation
This is where businesses can really shine. The "innovation" area is dedicated to giving businesses a venue to show the unique ways that they are contributing to green tourism and sustainability in the United Kingdom.
Cultural and Natural Heritage
The cultural and natural heritage criteria looks at any measures being taken by businesses to promote biodiversity and environmental welfare on properties where they operate.
Contact
For more information about the Green Tourism Business Scheme, you can contact gtbs@green-business.co.uk. You can also direct any telephone questions to 01738 632 162. If you are simply looking for more basic information on the scheme, you can find more information at the official website: www.green-business.co.uk.
Members of the Green Tourism for London Scheme include the O2, located in Greenwich, Claridge's Hotel, situated in Mayfair, the Arcola Theatre, located in East London, the Olympia Conference Centre, situated in Earls Court and the Design Museum, located in Southwark.
For a list of tourism companies in London please visit:
London hotels and guest houses
London tours and travel agents
Airport transfers to Heathrow, Gatwick, London City Airport, Stansted and Luton
Car, coach and minibus hire
Taxis in London
Travel insurance